Churches and Organizations
Ideas to help churches and organizations to efficiently use existing resources before investing in a 'one-size fits all solution'.
About Us
Our Services
licensed & insured
BlindMule Baron LLC
"In the Middle of Difficulty, Lies Opportunity"
-Albert Einstein
Remodel & Woodworking
Traditionally crafted custom cabinetry and woodworking combined with modern technology to craft solutions that are highly efficient and environmentally friendly.
We are experienced with all aspects of your project from installation to operation so that you get the project that you want with the lowest learning-curve possible.
Installation of a control booth in New St. James Baptist Church. The panels were finished to match the existing woodwork, we also installed all audio-visual equipment and software along with training.
The church required repairs and re-wiring made to a previous installation along with installation of new PA equipment. 
Audio System Tuning
We offer one-time and regular service packages to keep your audio equipment performing at its best.  We will:
Eliminate Feedback
Equalize Microphones & Speakers
Check connections and positioning
Check for and install firmware updates on Digital Mixing Boards
Health Check Report on System Components
Wi-Fi Network Diagnostic
If you are having problems with, or you are planning to upgrade or install, your Wi-Fi network we can help select the right tools for the job.  We will:
Perform a Health Check on existing router(s)
Map signal strength and identify dead spots
Test LAN signal quality and strength
System Design
Let our years of experience help you in designing the perfect system for your budget.  We can help you avoid costly mistakes on down the line and also help you identify areas of concern before they become an additional item on your budget.
Audio System Training
Regardless of your audio system, we can train your team and volunteers on the proper techniques.  How to handle feedback, setting the proper levels for bands and choirs, correct microphone location, and on and on.  Schedule your session TODAY!
After the installation of automated thermostat controls, the monthly utility bills were reduced by over 50%….
– Trinity Baptist Church
Who We Are
Our Team & Philosphy
What's in a name? Sometimes more than you think…Here at BlindMule Baron, LLC we have built our reputation on finding a way to get the job done.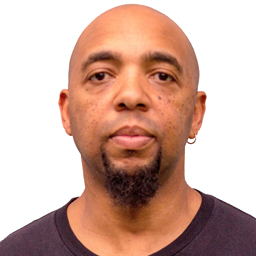 James Bevelle
Design and Installation
James Bevelle has a degree in Electrical Engineering and has worked for over 15 years in the audio-visual industry with experience in theater, recording, and security installations.
F.A.Q.
Frequently Asked Questions
Why is there distortion in the speakers?
It's not home theater – if you don't have the right amplifier you will distort the waveform over time and burn out the speakers and amplifier.  Audio to classrooms, hallways, offices, etc. should use a 70v system which is less labor intensive but requires the right amplifier.
Which Audio Mixing Board should we get and why?
We recommend the Behringer X32 for its leeway in room equalization, reduces the need for additional equipment, and can be ran remotely from a phone or tablet.
MOST of all, its ease of use.  With minimal training, you can have several volunteers capable of running sound during service.
What types of microphones do we need?
Even in the simplest of scenarios you will need  a combination of condenser and dynamic microphones with at least one wireless pack.  Depending on the layout antennas may need to be added to cover deadspots.
Where is all that feedback coming from?
Feedback can from improper mic or monitor placement, poor system equalization, or a combination of the two.
Why does the WiFi always get worse during services?
Often consumer based routers, even the mesh systems, do not have the processing power needed to maintain dozens of connected devices.  Also, the WiFi signal needs to be mapped throughout the building to ensure proper coverage.
What do we need to livestream?
To properly live stream, you will need video capture equipment and software to properly convert and upload the video.  Graphics software will also be required to do overlays and crawls for the video streams.  And at least two (2) PTZ cameras which are remote controlled and   DO NOT require a dedicated cameraman.
Why are some of the displays not working?
Distance and type of wiring used are the main reasons for poor video quality.  It often requires additional equipment to insure signal quality and strength.